About Jackson Mobile Glass
We provide top quality auto glass repair services throughout the Central San Joaquin Valley. From car window repair, to truck windshield replacement, to fixing cracked windows on semi trucks; We do it all and we come to you!
Committed to Our Customers
Providing quality auto glass repair and top-rate customer service is our mission. And we've been able to deliver on that promise for over 20-years. We come to you wherever you are because we want to make the process easy for you. Our skilled and friendly auto glass repair technicians will work quickly to complete your car window repair while you wait. Customers know us for our strong work ethic and for providing high quality repairs, with friendly service, at an affordable rate. During our two-decades in business we've repaired or replaced literally thousands of vehicle windshields and windows. That type of specialty experience is hard to find, and it shows in our level of quality.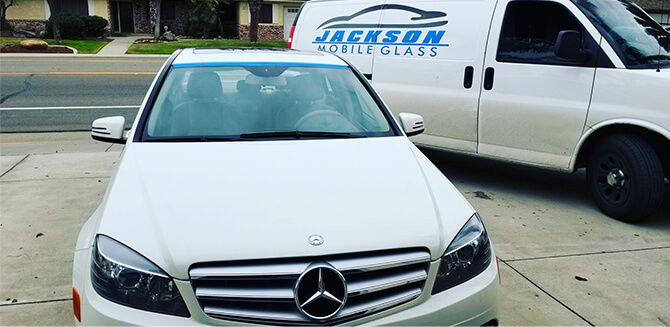 Jackson Mobile Glass is a family owned and operated business, established in 1998. It is our pleasure to provide quality auto glass repair services to the Central San Joaquin Valley, because this is a place we proudly call home, as well. Customers call us from Fresno and Clovis, to Visalia, Tulare, and Porterville, and everywhere in between.
Vehicle Window Repair Services
Your experience with us is easy and convenient, and most auto glass services can even be completed within 24 hours. Make your appointment with us and we will conveniently come to you at your home or workplace to repair your vehicle windows. You'll never need to rearrange your day because of auto glass repairs. Most repairs are completed between thirty minutes and an hour. All of this is how we retain a positive customer rapport and we will continue to put them first. Friendly, professional auto glass services done around your schedule. Contact Us today to get your free quote.