Below is a collection of auto glass terms, with pictures and descriptions for each one. If you need further assistance with your vehicle windows, call us today and we can help you. 
Thin metallic line located in or on the surface of the windshield. Similar to the defogger line on the back window. If your vehicle doesn't have an exterior antenna, there is probably one in or on the windshield. However, a small number of vehicles have both. See Diversity Antenna below.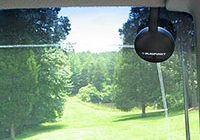 Some vehicles have both a windshield antenna and an exterior antenna (for better FM reception.)
An electrochromatic mirror automatically dims when it senses bright headlights. The easiest way to tell if you don't have one is to look for a manual lever underneath the mirror.
Speed, signal and other driver information is projected onto the windshield. See owner's manual to determine if you have this.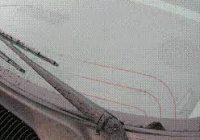 Look for very fine lines that run through the entire windshield. Or check the owner's manual.
To determine if you have a heated wiper park, look for brownish lines running back and forth along the bottom 4 – 6 inches of your windshield. Or check the owner's manual.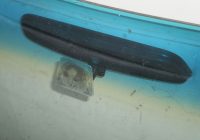 A small metal bracket that secures the rearview mirror to the windshield. (In some vehicles, the rearview mirror is attached to the roof or dashboard.)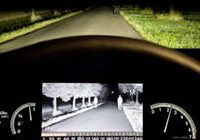 Please check your owner's manual if you're not sure if your vehicle is equipped iwth infrared vision.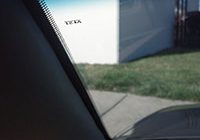 A black perimeter of ceramic paint, not to be confused with rubber or vinyl molding.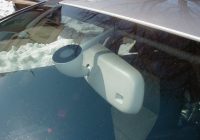 If you're not sure you have a rain sensor, set your windshield wipers on 'intermittent' and then spray your windshield with water. If the wipers start up, you have a rain sensor.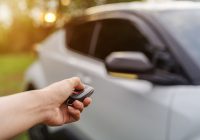 If your vehicle has remote start, it usually has a start option on your key remote or fob, and the antenna may be a hard-wired button located and attached on the top right hand area of the front windshield.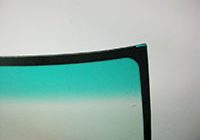 To check to see if you have a shadeband: a deep colored band across the top of your windshield.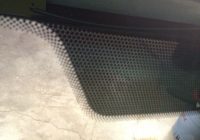 A third-visor frit is a dotted area around the rear view mirror that acts as a third sun visor to block out the sunlight from entering through the front windshield. Do you have a third center visor painted behind your rear-view mirror? Look for a pattern of small black dots that are 1″ – 3″ high and as wide as the mirror.